You want to know how to analyze a website?
To analyze a website, it is essential to understand how the content and design of the site are distributed.
It is important to see what the main elements of the site are, and how they are organized and laid out.
Another important step will be to analyze the referencing of the website and its accessibility.
You will find below all the necessary steps for a thorough analysis of a website.
Analyze the type and structure of the site
The first step is to gather information about the website. It is important to look at the content of the site, check if it is updated regularly and if the information is up to date.
To do so, you just have to go to the website and scroll down to the bottom of the page. You will usually find the date of the update of the site.
Next, it is also important to determine the type of website you are analyzing. Is it an e-commerce site, a blog or an institutional website?
This will give you information for the next step, namely, the usual traffic for this type of site. For example, the traffic to an e-commerce site will generally be higher than that of the institutional site.
Analyze the user experience
User experience (UX) analysis of a website is a process of understanding how users interact with the site and identifying their issues and needs. To analyze UX, you need to gather information about how the site is used and identify barriers that limit successful use and adoption. The main techniques for analyzing the user experience of a website include survey, observation, task analysis and content analysis.
In order to analyze the experience of a website, several points should be taken into account:
Google PageSpeed Insights optimization test
The Google PageSpeed Insights optimization test is a powerful and useful tool that can help webmasters improve the speed and user experience on their site. It provides information on how the website is optimized for mobile and desktop devices, as well as suggestions on how you can improve speed and user experience.
Among the information provided, you will find a performance score, information on page load time, information on the number of media that are loaded, information on blocked components, information on code that can be compressed and minified, and information on how to use caching technologies to improve speed and user experience.
By using Google PageSpeed Insights optimization testing, you can significantly improve your site's speed and UX and ensure that your site is optimized for mobile and desktop devices. In addition, you can use Google PageSpeed Insights optimization testing to help you identify potential performance issues and fix existing problems before they affect the user experience.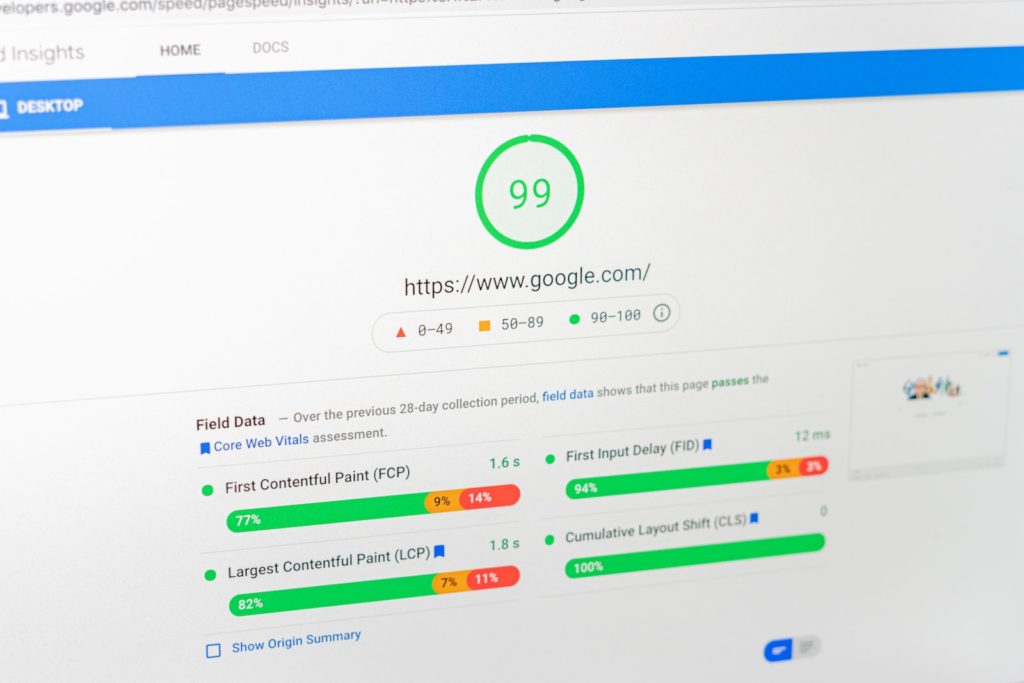 Doing an SEO audit is an important step to improve the ranking of your website in search engines.
Indeed, an SEO audit allows you to check the key factors that can affect the ranking and visibility of your site in search engine results.
It can help identify various issues that are likely to reduce traffic and conversions on your website. By conducting a thorough analysis of your site, you can better understand how you can improve it and get better rankings for the appropriate keywords.
An SEO audit can also help you identify opportunities for improvement and tactics you can implement to increase traffic and conversions.
In addition, it can help you monitor your site's performance and ensure that you are always ahead of the industry and your competitors.
Seobility.netTheir website auditing tool helps you find and fix technical errors and on-page SEO issues to improve your Google ranking.
SEOptimer.comSEOptimer: SEOptimer checks a site's SEO and factors to help identify problems that may be preventing your site from reaching its potential. 100% responsive website creation
Need help to create your website? Our experts can do it! We create fast, SEO-friendly, branded websites that drive traffic and convert.