When you start in web design, the first question you should ask yourself is: on which CMS will I create my website? However, we can quickly find ourselves overwhelmed by all the different platforms and the different opinions. We have therefore prepared a comparison of the best CMS to use in 2021.
You are probably familiar with the famous free, open-source content management system. Be careful not to confuse WordPress.org and WordPress.com. Indeed, the latter is paying and easier to use thanks to the templates provided.
But beware, although WordPress.org is the most used CMS, it is not always intuitive. A little practice will be necessary, but you will find themes, plug-ins and theme builders that make creating a site much easier.
With a library of over 57,000 plugins, it becomes very easy to add multiple features to your site.
Strengths of WordPress:
In conclusion, WordPress is overall a very good CMS with unlimited customization options. However, it can be difficult to get started and does not have dedicated support for the many bugs that can occur. This can be a problem if you don't have any code knowledge.
Finally, you should not forget to make an accommodation plan on your side.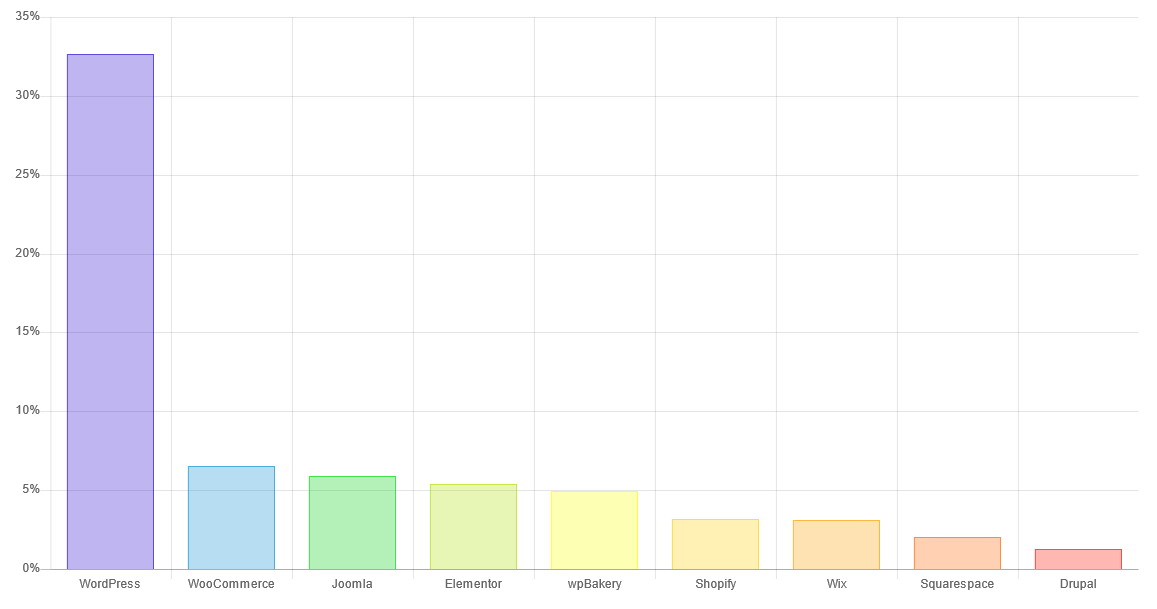 Wix is one of the easiest CMS to use. Beginners will find it perfectly and no technical knowledge is required. It is therefore easier to express your creativity. On Wix, you can create your e-commerce, platform, booking site, and much more.
Wix is an intuitive "drag and drop" tool. This means that you can fully customize your site without using a single line of code. You can use a template or start your site from scratch or use their artificial intelligence tool (ADI) to help you create your first site.
Wix strengths:
In short, Wix is a good solution if you want to create a not too large site for personal or professional use. However, be aware that your Wix site will be almost impossible to migrate to a more professional CMS because the site and the theme might break. But, Wix is still a good and easy to use CMS with many customization options.
If you want to start an easy-to-manage online e-commerce business, look no further. Shopify is a CMS exclusively dedicated to eCommerce that allows all sizes of businesses to market their products.
Shopify is much more than an e-commerce platform. It is a complete management tool and inventory of your products. In addition, Shopify offers a very efficient support for their customers, which is a great advantage.
Shopify Highlights:
If you want to create your e-commerce, Shopify is still the best solution. You should know that almost all CMS offer e-commerce plans, however, with a solution at hand such as Shopify, you will make your life easier.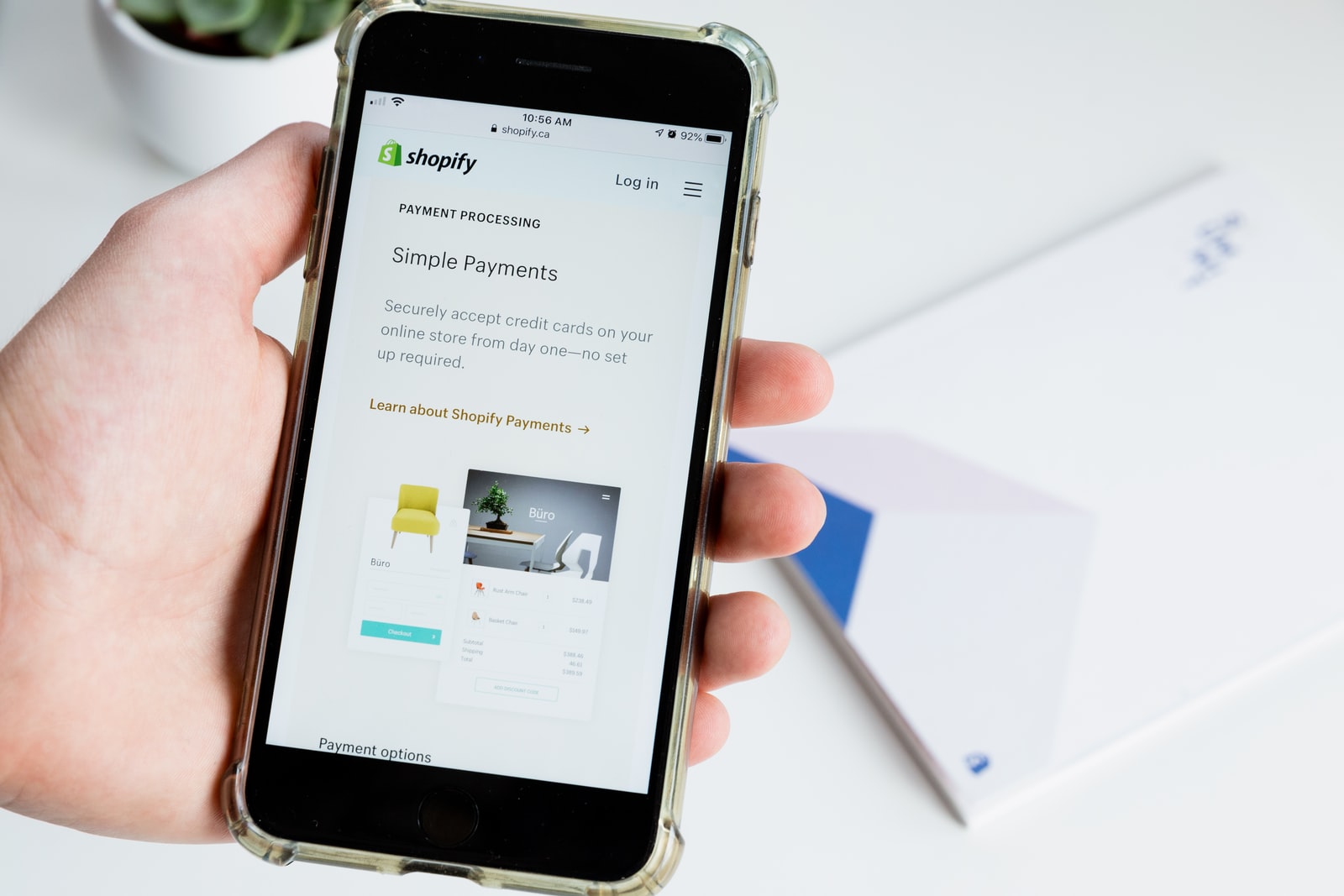 Joomla, like WordPress, is a free, open-source content management system. You will therefore need a domain name as well as hosting.
Joomla was created in 2005 and is one of the main competitors of WordPress. However, Joomla is not particularly suitable for beginners who will have fewer customization options.
This CMS is perfectly suited for developers and offers a lot of flexibility and options. It is the right choice if you want to build a complicated and large website.
Highlights:
Joomla, like WordPress, is free. However, you will have to think about subscribing to a hosting plan, which will have to be paid for. In addition, due to the complexity of the Joomla interface, you may have to hire a developer in case of problems with your website.
Drupal is a free, open-source CMS, just like WordPress and Joomla. It is perfect for developers and advanced users. Like Joomla, Drupal is perfect for large sites and large projects.
Moreover, Drupal is multilingual. Therefore, there is no need to install a multilingual plug-in, as this option is already included.
Highlights:
In conclusion, we don't recommend using Drupal if you don't have a solid knowledge of web development. Indeed, the platform is not very user-friendly and requires a good knowledge of code. However, if you want to set up a large, efficient and well-referenced website, Drupal can be a good solution, but we still advise you to hire an expert.
As we have seen, there are CMS for all tastes and all levels. And, there are hundreds of them.
So, our advice is to take the CMS the most adapted to your needs and skills.
So, if you are a beginner and want a small website, we recommend Wix which is very easy to use and offers a wide range of customization.
If you are an advanced user, turning to WordPress is most certainly the best alternative, as you will have more customization options and will be able to combine code, theme builder and plug-ins to customize your site, which makes the interface very interesting.
Then, if you are an experienced or beginner user, using Shopify for your e-commerce is a good alternative. You will simplify your life and have an intuitive and easy to access interface to manage your products.
Finally, if you are a professional, we recommend that you turn to either WordPress, Joomla or Drupal, which offer infinite possibilities for customization. You will be able to modify the code as you wish.
So, have you made your choice?