High-quality search optimization
Our SEO Agency does SEO your best friend and #1 qualified traffic acquisition lever.
The referencing of your site is the pillar of your digital presence and is by far the most appreciated visibility strategy thanks to its low costs, but also thanks to its efficiency.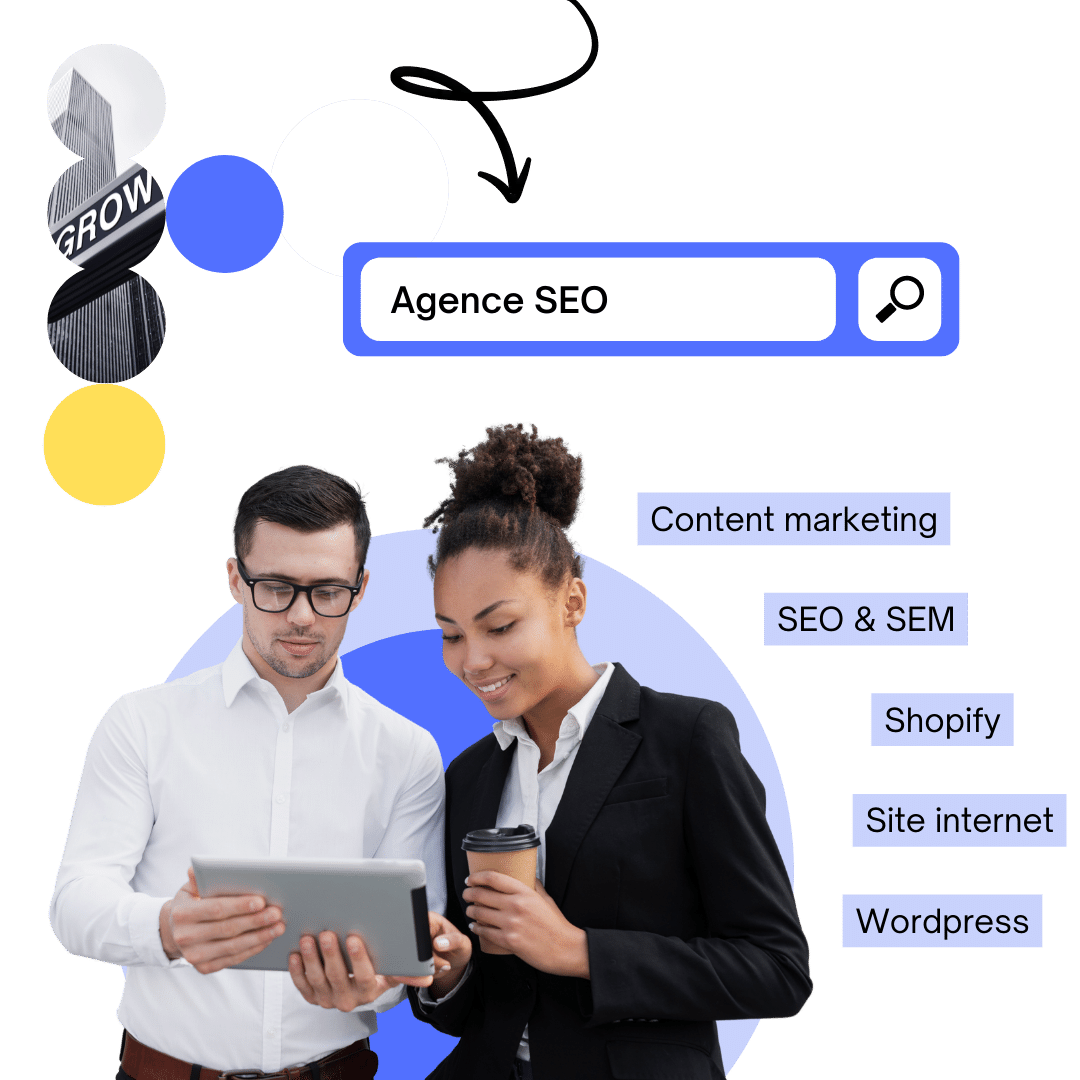 High quality SEO is not just about writing quality content on a page, it also involves a series of tactics off-pageand therefore outside the company's website. 
Reaching the first page of Google is not just about the keywords on a page, although finding the right keywords for a business certainly plays an important role. A website that has never been optimized has very little chance of ranking well in search engines. 
Thus, when a company wants to improve the visibility of its site, an audit offers an overview of the work to be done to obtain a high performance and well ranked website.
L'optimization of your website in search engines is essential, and gives it the visibility it needs to attract visitors and convert effectively.
How to create an effective SEO strategy?
Our expert SEO agency will allow your brand to rank high in the results for relevant keywords, in order to attract the attention of potential customers, through appropriate seo techniques on all pages of your website.
Today, the referencing of your site has become the essential element of its online success, as well as a long-term marketing strategy.
Why choose SEO as an acquisition lever?
The natural referencing, or Search Engine Optimization in English defines all the techniques designed to optimize positioning of a website, a page or an application in the results page of a search engine.
SEO is a fundamental part of digital marketing because Internet users perform millions of searches each year, often with the commercial intent of finding information about products and services.
Search is often the primary source of digital traffic for brands and complements other marketing channels. Improving your company's visibility will provide you with a higher ranking in search results, as well as a source of organic traffic.
Asixco, an SEO agency
white hat
Our SEO Agency SEO in Geneva scrupulously follows the Google guidelines in terms of SEO and does everything possible to minimize the risks that your website could incur by using an agency using so-called "black hat" practices.
This practice consists of a set of "cheating" techniques designed to turn the algorithm in its favor. These techniques can penalize the site by making it go down in the search results, or worse, de-index it completely, forcing you to start from scratch.